Whether it's capturing your precious wedding moments

or creating a stunning music video.........

C-Mare Productions can make your vision come true.

If a picture paints a thousand words.......Video paints

a million!

When it comes to weddings it's your big day!

We offer a variety of packages .

We will make your day as special as you are.

We will follow your day from beginning to end and your video will be tailored to your specifications.

Professional Videography & Recording Studio

Another successful wedding

     Captured in stunning 

      high definition ( HD )

We also Provide the following services.......

* MUSIC VIDEOS *

* COMMERCIALS *

* REAL ESTATE VIDEOS *

* YOUTUBE VIDEOS *

* MOBILE RECORDING *

* HIGHLIGHT REELS *

* SPECIAL EVENTS *

* SPORTING EVENTS *

* AUDIO DUPLICATION AND TRANSFERS *

* VIDEO EDITING *

* DANCE RECITALS *

* AUDIO MIXING & MASTERING *

* AUDIO RECORDING *

* CONCERTS *

* CORPORATE VIDEO *

* PRODUCT VIDEOS *

* VIDEO & AUDIO PRODUCTION

We use only state of the art " high definition "cameras and equipment to deliver your  project.

Check out our promotional video below

This page was last updated: January 15, 2022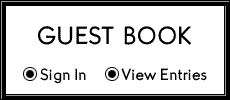 Still from upcoming music video " If I Were Superman,"  featuring  Michael Clinton.

                                           Directed by Mary Messner.

 Cristina and Nate enjoy the view at the Hotel duPont.

Justin and Cheri enjoying  their Wedding Reception at The Rams Head Inn  in Galloway Twp NJ.







Copyright 2020 C-Mare Productions All Rights Reserved

Videographer Michael Clinton films a 70's themed party on McGuire Air Force Base.

Bubbles light the way as another new life together begins.

A violin soloist sets the mood for a wedding ceremony.

Quality videography is essential to showcase your product.

Please sign in on the guest book below to 

           leave positive feedback.

Check out Michael's worldwide cd album release " If I Were Superman" at 
http://www.cdbaby.com/cd/michaelclinton
, Itunes, www.amazonmp3.com, Spotify,  iHeart Radio, Google music store and many more.
Dance Troop from the Halladay Dance Studios from Pennsauken NJ get their geek on!